NEW ALBUM !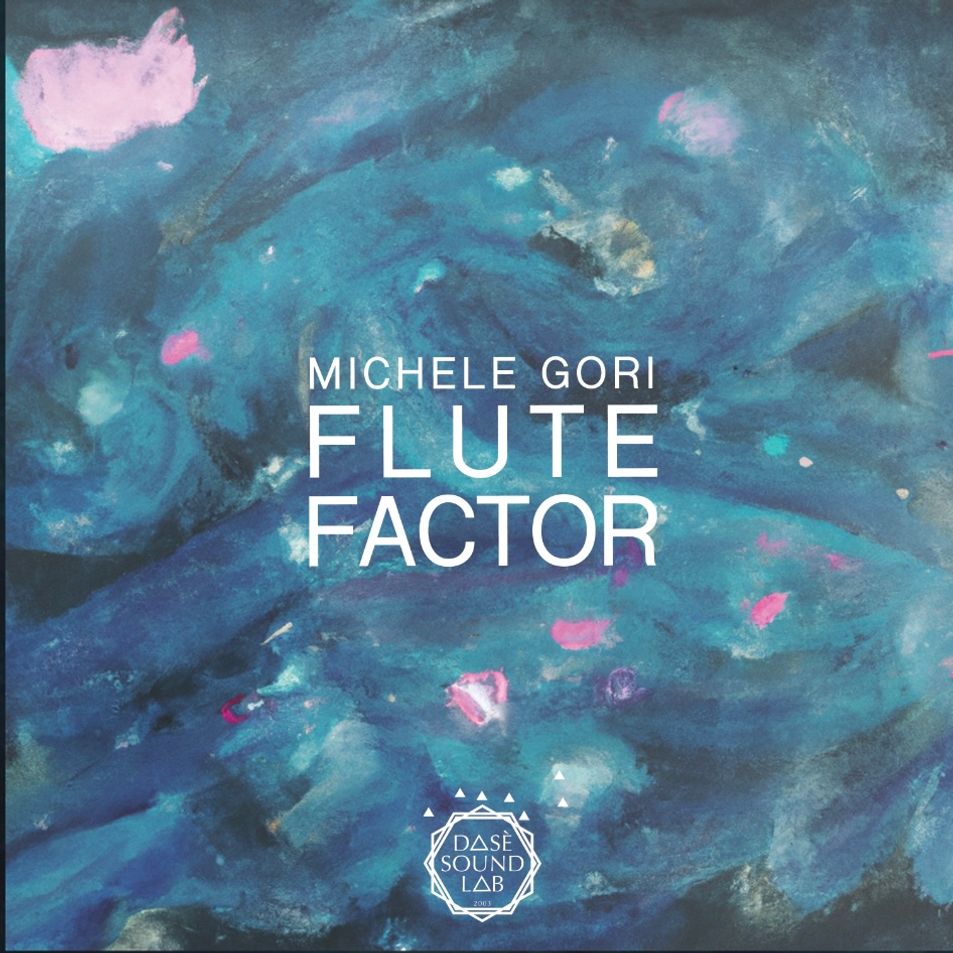 FLUTE FACTOR | MICHELE GORI
Michele Gori, flute/effects | Roberto Olzer, piano/electric piano | Roberto Mattei, double bass | Nicola Stranieri, drums
Dasè Sound Lab/Ursa> è orgogliosa di presentarvi "Flute Factor", il nuovo album del flautista esponente del panorama jazzistico europeo Michele Gori, disponibile su tutti i digital stores da venerdì 24 febbraio 2023. 
---
Dasè Sound Lab/Ursa> est fier de vous présenter "Flute Factor", le nouvel album de Michele Gori, flûtiste de jazz de renommée européenne, disponibile sur toutes les plateformes digitales à partir du vendredi 24 février 2023
---
Dasè Sound Lab/Ursa> is proud to present "Flute Factor", the new album by European jazz flutist Michele Gori, available on all digital stores from Friday 24 February 2023
---
---
Flute Factor è il terzo album che vede il flautista Michele Gori alla guida del suo quartetto, composto da Roberto Olzer al pianoforte, Roberto Mattei al contrabbasso e Nicola Stranieri alla batteria. La lunga e proficua collaborazione di questi musicisti, che da quindici anni percorrono insieme le strade di jazzclub e festival di tutta Europa, si traduce in una consolidata intesa umana e musicale, un'alchimia riconoscibile al primo ascolto, in grado di catturare l'attenzione e l'emozione di ogni tipo di pubblico, anche il meno avvezzo al jazz.

« Jazz » per Michele Gori, significa ritmo e melodia, armonia ed improvvisazione, tradizione e ricerca, quiete ed energia, elementi che rispecchiano le otto inedite composizioni originali di Flute Factor. Questo album è un viaggio musicale attraverso atmosfere multicolori, come nel caso del brano di apertura Revolution, in cui un moderno jazz-rock si alterna ad un classico up tempo swing. Black & Blues è un omaggio alle radici del jazz, mentre in Miedo il flauto canta una melodia malinconica dal fascino sudamericano. I brani di Flute Factor sono stati scritti tra il 2021 e il 2022, con due sole eccezioni: Looking Forward, una ballad per flauto e pianoforte composta nel 2012, e French Girl, del 2017. Le fonti di ispirazione sono molteplici: Jazz Time, ad esempio, è nato al termine di una lezione di arrangiamento al conservatorio di Clermont-Ferrand; Tatuzinho, omaggio al Brasile, durante uno dei numerosi viaggi che fanno parte della vita di ogni musicista. La traccia finale è un delicato arrivederci che conclude con eleganza questo viaggio, dando appuntamento al prossimo ascolto, al prossimo incontro… Au Revoir.
---
Flute Factor est le troisième album du flûtiste Michele Gori à la tête de son quartet composé de Roberto Olzer au piano, Roberto Mattei à la contrebasse et Nicola Stranieri à la batterie. La longue et fructueuse collaboration de ces musiciens, qui se produisent depuis quinze dans les clubs et les festivals de jazz à travers l'Europe, se traduit par une belle entente humaine et musicale, une alchimie reconnaissable à la première écoute, capable de capter l'attention et l'émotion de tout type de public, même le moins habitué au jazz.

« Jazz » pour Michele Gori, signifie rythme et mélodie, harmonie et improvisation, tradition et recherche, immobilité et énergie, éléments qui reflètent les huit compositions originales inédites de Flute Factor. Cet album est un voyage musical à travers des atmosphères multicolores, comme nous l'annonce le morceau d'ouverture Revolution, dans lequel un jazz-rock moderne alterne avec un tempo swing up classique. Black & Blues est un hommage aux racines du jazz, tandis que dans Miedo la flûte chante une mélodie mélancolique au charme sud-américain. Les compositions de Flute Factor ont été écrites entre 2021 et 2022, à deux exceptions près : Looking Forward, une ballade pour flûte et piano composée en 2012, et French Girl, de 2017. Les sources d'inspiration sont nombreuses : Jazz Time est né à l'issue d'une leçon d'arrangement au conservatoire de Clermont-Ferrand ; Tatuzinho, un hommage au Brésil, écrit lors d'un des nombreux voyages qui font partie de la vie du musicien. Le morceau final est un au revoir délicat qui conclut ce voyage avec élégance, donnant rendez-vous à la prochaine écoute, à la prochaine rencontre… Au Revoir.
---
Flute Factor is the third album featuring flutist Michele Gori at the helm of his quartet, composed of Roberto Olzer on piano, Roberto Mattei on double bass and Nicola Stranieri on drums. The long and fruitful collaboration of these musicians, who have been travelling the streets of jazz clubs and festivals all over Europe together for fifteen years, translates into a consolidated human and musical understanding, an alchemy recognisable at first hearing, capable of capturing the attention and emotion of every kind of audience, even those less accustomed to jazz.

For Michele Gori, "Jazz" means rhythm and melody, harmony and improvisation, tradition and research, tranquillity and energy, elements that reflect the eight unreleased original compositions of Flute Factor. This album is a musical journey through multicoloured atmospheres, as in the case of the opening track Revolution, in which modern jazz-rock alternates with a classic up tempo swing. Black & Blues is a homage to the roots of jazz, while in Miedo the flute sings a melancholic melody with South American charm. The tracks on Flute Factor were written between 2021 and 2022, with only two exceptions: Looking Forward, a ballad for flute and piano composed in 2012, and French Girl, from 2017. The sources of inspiration are manifold: Jazz Time, for example, was born at the end of an arrangement class at the Clermont-Ferrand conservatory; Tatuzinho, a tribute to Brazil, during one of the many journeys that are part of every musician's life. The final track is a delicate goodbye that elegantly concludes this journey, making an appointment for the next listening, the next meeting... Au Revoir.
---
---